The Dos and Don't of SEO Writing
Article writing accounts for about 70% of B2B websites, most of these are outsourced to freelance writers. If you are looking to write content for SEO, there are a few things which should be considered before plunging into the deep end. First, SEO article writing is just like any job, you should be professional and you have to treat your clients as your boss. Yes, you can be your "own boss", but there are deadlines, templates, and outlines which will need to be followed if you wish to successfully write articles for SEO. Apart from that, here are a few dos and don'ts of SEO article writing.
Be a native of the language you are writing
When writing articles for SEO or having someone write the articles for you, it is not at all unethical to require content only from native speaking and writing professionals. Think about it. If you are writing an article and you only have a basic understanding of the language, you will not be able to convey the thoughts to educated minds. The content will come across as being written by a tourist or an elementary student, both of which are poor for SEO writing. However, if you are a native of the language in which you are writing the article for, you will understand the grammar, spelling, and wordage to make the content flow naturally and engage the reader.
Avoid using too many keywords
One of the biggest indicators of a novice writer is their dependence upon the keywords for the client they are writing for. Ideally, your content should only have 3% of keyword usage for the article to sound natural. What you do not want is to have sentences which make absolutely no sense. For example, if the keyword is milkman, a novice would state: Jack is a milkman. He delivers milk. Sometimes the milkman gets bit by a dog. This makes the milkman unhappy. As you can see, this is a gross abuse of the wordage. Use some pronouns, complex sentences, and such to get the point across.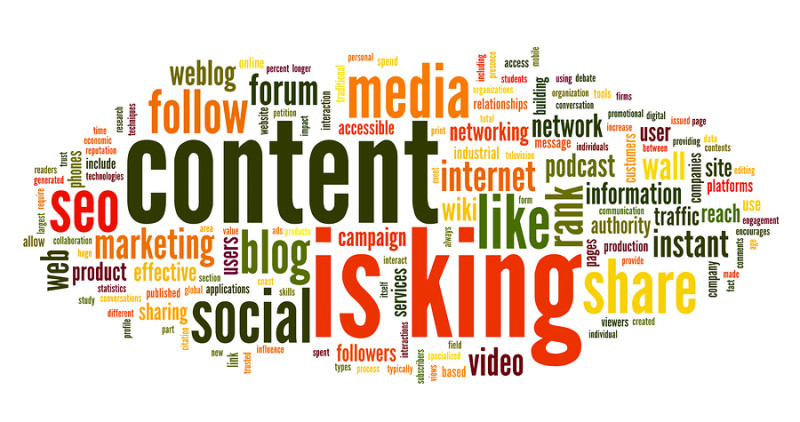 When possible use long searchable strands over singular words
Single words are extremely difficult to monopolize in the SERP world. Think about all the sites which cater to dogs, IT services, writing, and clothing. Using just those words would be pointless in an article. For you to use the keywords as well as make them appear in the SERPs use long searchable sentence strands such as dog parks in Los Angeles, IT services for upper New York, writing your first SEO blog, or how to customize your college clothing for Bulldog Season. These strands are more unique and therefore will (a) target a more distinctive crowd (b) increase your local SERPs by allowing people to search for the keyword within their local area (c) reduce the risk of oversaturation of the term.
Never use a content generator
Content generation is a very poor way to build SEO articles. First, it is a not ethical. You are taking someone else's work and just changing the wordage and calling it your own. Secondly, if you are using a keyword writing generator, it is taking snippets from other sites and compiling the article. You may get some very weird results depending on the sophistication of the software. Finally, when you use a generator for your SEO article writing, there is no guarantee that you are getting 100% original content which could pass copyscape or other such sites. This could result in you not getting paid for the work, getting you banned from a site (if you are a freelancer and use such tools), ruining your SERPs are the SEO will appear in Google analytics as duplicate content, and cost you more money to fix the problem. Avoid this headache and do it right the first time. Write it yourself, or have a professional SEO article writer do it for you.
Give Credit where it is due
When writing your articles, do not forget to add footnotes and hyperlink to sources. This helps to build your reputation as an honest writer. If using copyrighted material, ensure that you have permission to use it before you post.
Read over and modify
Writing articles for SEO requires the person to be able to adapt to changes in the content of the article. While you may think that the content is exceptional for a website, it does not necessarily mean that the content is appropriate for an audience. Doctors will have a more educational and formal tone, social media will be more laid back, and men/women will have different terminology. Do not be aggravated if your article submission needs revision or re-writing when submitting it to external sites. It is just part of the job.