How are we taking care of disabled veterans in 2017?
When I think of the word disabled, I do not associate it as being "disability" but rather as being a disabled veteran. And while social care for disabled persons in the USA does fall under the category of disability funding and services, due to the number of veterans, a focus should be given to the allocation of funds to this particular group.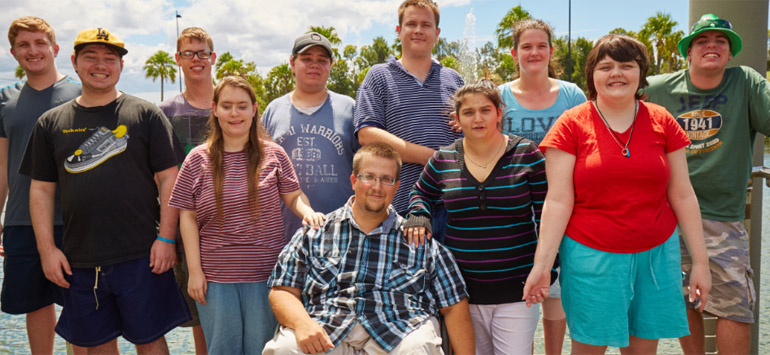 The numbers are shocking
In a report from the Disabled American Veteran, there are more than 1.4 million disabled vets in America currently. This is just from the one organization. Other organizations have hundreds of thousands of members, leading the overall count to be in the millions. As these numbers are so high, it is imperative that the social care for disabled persons in the USA be sufficient to take care of the veterans.
The 2017 budget
The va.gov stated that the 2017 budget for Vas is $78.7 billion dollars. This covers medical as well as treatment and prevention programs. It is important to note that the funding will also be spread over 15 million medical procedures for veterans by non-VA providers. The funding also encompasses burial for veterans and family members. The point is that while the numbers may appear on the surface to be substantial, when you stretch out the allotted amount to the various areas in which it will be spent, one will find that the disabled veterans to not get, as a whole, much at all. Is this a defect of the administration, a misunderstanding of the needs, or could it be that the disability and SSI funding for the general populace has put a strain on the funds which can be allocated to veterans? I would venture to say it is the later.
Also Read:- Social Care & Budget Issues in The USA
Disability Payouts for 2017
According to the CDC, one in five persons have a disability. And while not every person claims a disability check from the disability, the fact that so many people are considered disabled should be a bit unsettling. If you were to average out the funding which is spent every month (over 76 million) by the number of persons considered disabled (323.5 million total population/5) you would come to 6,490,000. Just simple math will show that the number of people considered disabled does not constitute 76 million in spending. Statistically, the average person receives 1.2 thousand dollars a month. This is more than some fully capable individuals take home a month from working a full time minimum wage job (after taxes, social security, and such). Granted, there are those which are more disabled than others and as such allocation of funds should be given accordingly, but those which claim disability for superfluous conditions should not be given the ability to live without working. Those which have definitive and life disabling illnesses and disability have been given assistance, then a great portion of the funding needs to be reassigned to the disabled veteran. One has only to look at the various organizations and their plea for help to see that the disability funding is lacking the proper funding.
Will privatization of health care options help disability?
We have heard that healthcare privatization will increase the competitive nature of medical treatment. But would such be beneficial to those with disabilities? It would not seem probable that such would be. First, the disabled individual is already at a disadvantage as he or she must depend upon government assistance to support and to treat them for their disability. This means that any competition and adjustment of rates would not be for those under disability but rather for those who can afford to pay for treatment. Secondly, as companies find that they can get higher compensation from paying individuals rather than from government funded disability, it is likely that funding and services for disability will diminish in quality and in quantity. So while the privatization of health care may be beneficial for the average joe, those which cannot make a living are more prone to see issues from privatization than to see benefits.
Know More About Dominic Bowkett
So where do we go from here?
Veteran disability, and disability in general needs to be restructured so that those who need the benefits get the benefits, and those which have the ability to work are forced to do so. It is not inhumane to make a person on disability seek out employment, even if it is in a line of work that they are unaccustomed to. What is inhumane and is a dis-service to the USA is when men and women who have complete a tour, a second tour, or a third tour in the military to not have the means of assistance should they become disabled due to others which have taken advantage of the system.